Sunday, November 05, 2023
256 South Avenue Fanwood NJ 07023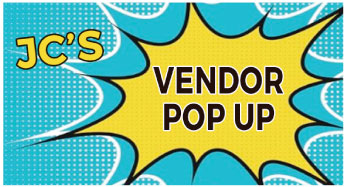 Held in the upscale town of Fanwood, NJ, this event is staged in the Fanwood Train Station parking lot. It will feature approximately 40 exhibitors selling very cool items. You will find arts & crafts, candles, jewelry, fashion & accessories, health & beauty, home decor, sports collectibles, and many other new items.
Stay awhile to enjoy the shopping, live entertainment, and selection of food vendors.
Customer parking is available at the train station on the north side. Use this address to find that station: 234 North Ave., Fanwood, NJ.
Booth Spaces
Arts-Crafts-New Retail-Collectibles & Memorabilia:
space size without your vehicle: 10′ x 12′ | space fee: $75

Exhibitor Info: Arts-Crafts-New Retail-Collectibles & Memorabilia:
space size with your vehicle: 20′ x 24′ | space fee: $100
Promotional Exhibitors (taking info for leads):
space size without your vehicle: 10′ x 12′ | space fee: $100
Food Vendors & Food Trucks-$100 (use the link above to register)
---