Sunday, September 10, 2023
277 Passaic Ave
Kearny NJ 07032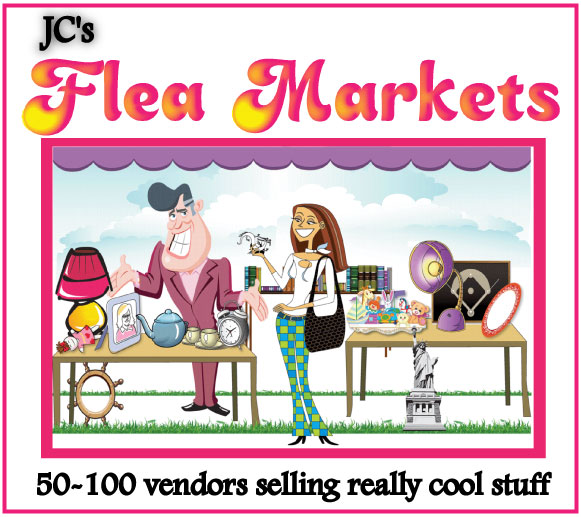 Frank V Marina MONTHLY Flea Market & Collectibles
SELLING FOOD at JC FLEA MARKETS

Starting on March19th, JC will be going back to Frank V Marina in Kearny. This monthly flea market has run for many years and is a popular event for vendors as well as the community.
JC plans to run this event Monthly on a Sunday throughout the year until December. This is the schedule of dates for this market: 3/19, 5/14 (Annual Mother's Day Market), 5/28, 6/18 (Annual Father's Day Market), 7/16, 8/20, 9/10, 10/8, 11/12 & 12/3, 2023.
There will be many exhibitors selling an array of merchandise such as candles, incense, and oils, jewelry, gift items, clothing, socks, dollar items, as well as antiques & collectibles, one-of-a-kind unique items, and a large garage/tag sale section all at bargain prices.
Any school/local organization that would like to participate by having an exhibitor space to sell their items and/or promote their club is welcome to reserve one of the 4 spaces that will be offered free. Please contact us to make a reservation.
Support Kearny Organizations and do your shopping with us at Frank V Marina on Passaic Ave, next to Applebee's.
Vendor Pricing: Crafts/New Merchandise, Vintage/Collectibles, Used/2nd Hand 20′ x 20′ $55
Business/Promotional/Corporate 20′ x 20′ $100
For all our most updated event information follow JC on our social media platforms at the bottom of the page. Here you can also sign up for our monthly e-newsletter.