9015 Bergenline Ave., North Bergen, NJ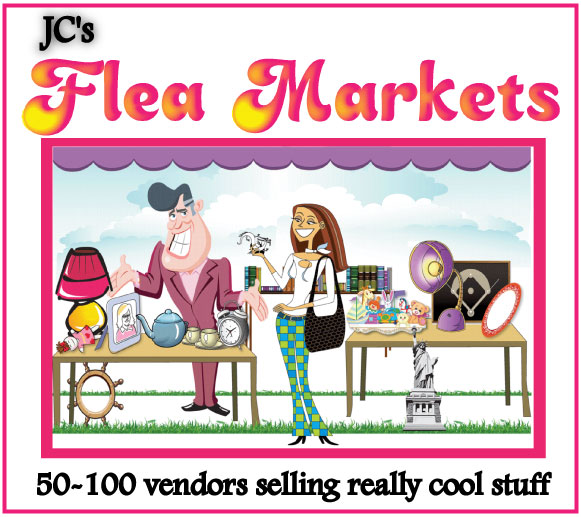 North Bergen MONTHLY
Flea Market & Collectibles 
Starting on March 4th, JC will be going back to the Bergenline Ave Flea Market in North Bergen, NJ.  This flea market started a few years ago and became a popular event for vendors as well as the community.
The town of North Bergen allows us to set up along the sidewalk of Bergenline Ave., directly in front of the outside of James Braddock Park. This is one of the busiest streets in town, will tons of people passing by in cars and walking, a park full of people, and lots of parking.
JC plans to run this event every 1st & 3rd Saturday of the month throughout the year until December.  This is the schedule of dates for this market: 3/4 & 3/18, 4/1 & 4/15, 5/6 & 5/20, 6/3 & 6/17, 7/1 & 7/15, 8/5 & 8/19, 9/2 & 9/16, 10/7 & 10/21,11/4 & 11/18, 12/2 & 12/16. Occasionally, JC will run a Sunday market at this location. We will announce any Sunday dates on this site.
We are expecting at least 50-100 vendors selling, really cool stuff! You can find new items, 2nd hand stuff, collectible things, vintage items, craftwork and much more. This pop-up event has something for everyone.
FUNDRAISER:
Hosted by the NB Community Police, proceeds are donated to the New Jersey Special Olympics. Come out and support this worthy event.
VENDOR INFO:
Set up is between 6:30-8am. Open to the public 9-5pm.
Space fee is $55. Vendors are required to bring all your own tables, chairs, canopy (optional). If you use a canopy or umbrella, they are required to be weighted down.  Space size is 10′ x 20′ along the curb and your vehicle stays with you behind your space.

SET UP LOCATION:
The vendor's meeting place is in the park. Enter the park by going to the entrance on Bergenline Ave. & JFK Blvd. There's a Delta gas station across the street from the park entrance.  The address for the Delta Gas Station, 9280 John F. Kennedy Blvd, North Bergen, NJ 07047. When you arrive you will see vendor cars waiting for their turn to get a space.  Just get on the back of that line and you'll get a space.
MORE INFO:
Any questions, please write or call JC.  We have office hours Tuesday-Friday, 10-3pm. 201.998.1144 or 
events@jcpromotions.info
Thank you, Cissy